Expert in Reiki, Reflexology, Massage and Wellbeing in Bodicote, Banbury, Oxfordshire
Fully qualified and certified Reiki Master Teacher, Reflexologist and Massage Therapist with over 18 years expertise in improving the wellbeing of my clients.
CNHC Accredited.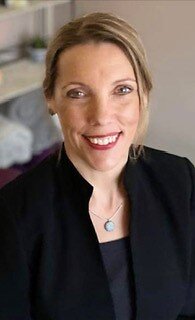 CLICK HERE to buy a gift card. Don't forget to book your Limited Edition Treatments before they disappear!

Continually striving to remain an expert in my field, I'm CNHC accredited, a practitioner member of the Association of Reflexologists, Master Teacher member of the UK Reiki Federation, certified in Indian Head Massage, Reflexology, Preconception Pregnancy & Postnatal Care Reflexology, Deep Tissue Massage, Beauty Therapies, Vibrational Healing, Addressing Postnatal Depression as a Healthcare Professional, and Online Teaching.

A range of complementary therapies, face to face and online Reiki courses are offered. Please click on the corresponding page tabs for more information on any of these and how they could help you.

I practice from my calming treatment room based in Bodicote near Banbury, Oxfordshire, just a two minute walk from Bannatynes Health Club and Banbury Rugby Club, and a short drive from Sainsbury's. Easily accessible by car from the surrounding towns and villages of King's Sutton, Adderbury, Deddington, Bloxham, Broughton, Middleton Cheney, Chacombe, Wardington, Chipping Warden, Overthorpe, Bicester and Brackley etc. Plenty of space to park on the driveway, or on the roadside if the drive is busy.

View my cancellation policy here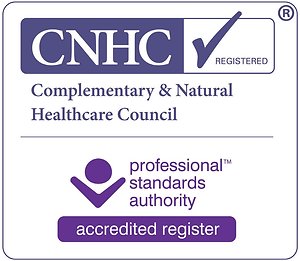 Special Offers & Gift Ideas
NEW LIMITED EDITION TREATMENTS
These are only available to enjoy between the dates shown, and can be found and booked via my booking page or purchased as a gift card for someone else using the link below.

Rest and Reset
Allow yourself some time and space to rest after the busy Summer and reset in preparation for the rest of 2023.
Once you're comfy on my heated couch, I'll use a combination of Reiki and crystals to cleanse your energy field and open, balance and re-charge your chakra energy centres. Next you're treated to a neck and shoulder massage to relax and release tension, a heated eye mask to soothe the eyes, and a foot Reflexology treatment to detoxify and calm the mind, body and spirit. All with your choice of vegan oils. 75mins £55
Limited edition treatment - only available between 1st September and 22nd December 2023.
New Year, New Me
Whilst you relax on my heated couch, Reiki energy focussed on the head and face area will work to clear the mind and calm the emotions, and a scalp, neck and shoulder massage will melt away any tension. Followed by a Reflexology treatment on the feet to balance the whole body, leaving you feeling lighter and ready to face the world. 75mins £55
Limited edition treatment, only available between 1st January and 30th April 2024.

10% discount on treatments for all NHS staff (see www.nhsstaffdiscounts.co.uk for other offers)
Not valid in conjunction with any other offer.

FREE Distance Reiki Treatments for Hospital Doctors, Nurses and Paramedics in the UK
No catch! Sign up or find out more here.
More Reiki Practitioners are also needed, please sign up to help if you can volunteer some of your time to treat.

Gift Vouchers?
Purchase as a gift for someone who deserves a treat, or pay upfront as an investment into your own wellbeing. May be used for treatments and/or training. CLICK HERE

Love Neal's Yard Products?
Browse and order via my consultant website HERE

Wellbeing Account
Set up a standing order to transfer a monthly amount of your choice and enjoy 10% off treatments when using your accrued wellbeing account savings as payment. Not valid in conjunction with any other offer.
What do I do?
Having trained in a range of therapies I am able to provide my clients with whichever treatment(s) I and they feel will benefit them most at that time, be it emotionally, physically, mentally or often a mixture of all three!

My treatment room is a calm, safe place where you can get away from the demands, expectations and fast pace of everyday life. Take time to switch off from the world and come back to you.

Some of the issues I have been fortunate to help with are: stress, tension, anxiety, depression, emotional or mental fatigue, lack of mental clarity, physical aches and pains, hormonal and fertility issues, sleep problems, stress related/other digestive disorders, circulatory problems, poor immune function, Long Covid and many more. After their initial visits clients often use my therapies as a preventative measure - or maintenance plan - to keep them feeling great from the inside out, ready to face the world.

Reflexology, Reiki and Indian Head Massage are all Holistic treatments, meaning that they work on the whole body rather than just the area showing symptoms, making these treatments beneficial in solving issues rather than masking them. Being a Reiki practitioner also means that my clients receive this wonderful healing energy whichever treatment they choose. Reiki is drawn by an imbalance or need in the recipient.

I have also enjoyed teaching Reiki since 2010 and occasionally other holistic therapies too, both online and face-to-face here in Bodicote, Oxfordshire, UK. The ongoing support I provide to all my students is what makes me really stand out from the rest. CLICK HERE for course information.

If you have any questions please get in touch.
Latest News
Subscribe here to receive my occasional updates, wellbeing tips and to receive Birthday discounts. Easily unsubscribe at any time.

Thank you so much for your kind donations to SSNAP - Darren and I raised almost £600 between us for the charity who are very close to our hearts. Darren finished the 2023 Oxford Half Marathon in 1hr 41mins and me in 2hrs 16mins. Applications are in to do it all again in October 2024!

BOOK HERE for Distance Reiki Treatments, my Online Reiki Course and Distance Reiki Attunements

Reiki Medic-care

I'm thrilled to be part of the team of volunteers at Reiki Medic-care offering Reiki Distance Healing.
Reiki Medic-Care is a wonderful voluntary organisation inspired by hard-pressed, frontline NHS nurses. Get involved or find out more here!

We are supporting the wellbeing of hospital doctors, nurses and ambulance paramedics through the advanced technique of delivering Reiki remotely.

Updated Working Hours from June 2023

Mon 10:30am-5:30pm
Tues 9:15am-8pm
Weds 11:30am-5pm
Thurs 10:30am-5pm
Fri 8:30am-12:30pm
Sat, Sun and additional evening appointments are often available for Distant Reiki. BOOK HERE or contact me to agree a day and time - I can be more flexible with these than I can with in-person treatments.

In compliance with the General Data Protection Regulations (GDPR) Laws which came into force on 25th May 2018, my updated privacy policy is available here, and I would like to take this opportunity to assure you that I take the security of your personal data very seriously and your details will never be passed on without your permission, unless I am legally required to do so.
Workshops
Please CLICK HERE for information on my Bodicote workshops and online courses.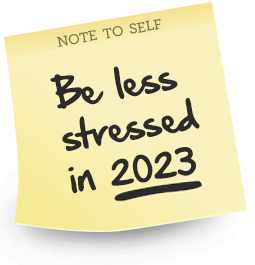 Client Testimonials
(Please check me out on Google for more recent reviews )


"Thank you for my treatments today Becky. I want to offer you my feedback because it is soooo positive!
I came to your treatment room feeling rather worse for wear.
On leaving I noticed a marked improvement to my physical, mental and emotional health, and this has remained with me.
So thank you, love J xx" - via email
"I took my Reiki 1 and Reiki 2 practitioner level training with Rebecca. Both courses were professionally run at a good pace. Rebecca has a wonderful manner, which makes it easy to learn the curriculum. I thoroughly enjoyed both courses and am happy to say I completed my Reiki 2 practitioner level and further case studies with the help of Rebecca's ongoing guidance and support. Thank you x" - Review left on my Facebook page
"Thank you Becky, for the healing reiki treatments that I can enjoy in your tranquil treatment room. You bring a calm, professional, experienced touch to your work and I thank you for the care you take to make me feel comfortable and nurtured.
love Jo"
Jo Badger
Reflexologist and Energy Therapist
"I had the best nights sleep I've had in years that night!! I'm driving my husband mad as I keep going on about how amazing it was!!"
Jess, by email
"Becky thank you for my two days training. Extremely well thought out and in tune. Our class was perfect. Ambience excellent"
A M, feedback from Reiki I workshop
"Thank you very much for the IHM treatment this morning. The pain relief was wonderful. When I arrived this morning I was in a lot of pain but it is so much better"
Mr L, by email
"Very enjoyable, enlightening and thought provoking. I've enjoyed it very much, and look forward to starting my Reiki II"
"Thank you so much. I have thoroughly enjoyed the training and will definitely be going on to Reiki II with you"
K&J, Reiki I workshop


Rebecca Nichol, Reflexologist, Reiki Master/Teacher and Holistic Therapist
Bodicote, Banbury, Oxfordshire