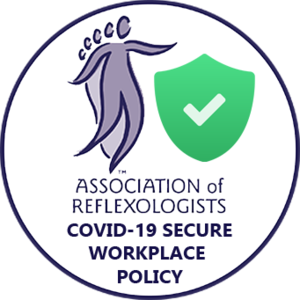 Treatment Price List - from 1st July 2023


Offers:
10% discount on treatments for all NHS staff (see www.nhsstaffdiscounts.co.uk for other offers)
Not valid in conjunction with any other discount.

FREE Distance Reiki Treatments for Hospital Doctors, Nurses and Paramedics in the UK
No catch! Sign up or find out more here.

Wellbeing Account
Set up a standing order to transfer a monthly amount of your choice and enjoy 10% off treatments when using your accrued wellbeing account savings as payment. Contact me to set up. Not valid in conjunction with any other discount.

Gift Vouchers?
Purchase quickly and easily as a gift for someone who deserves a treat, or pay upfront as an investment into your own wellbeing. May be used for treatments and/or training. CLICK HERE

Love Neal's Yard Products?
Browse and order via my consultant website HERE
Combined Treatments
The Top to Toe
Settling yourself on to the heated massage table in the candlelit treatment room, closing your eyes, and listening to the calming music and birdsong as your therapist starts by working on your scalp for an invigorating and tension-releasing massage, moving on to your neck, shoulders and back for a deep tissue massage, then turning you over for a reflexology session on your feet and lower legs whilst a heated eye mask soothes the eyes, providing a memory that will stay with you as you feel lighter and calmer, and benefit from improved sleep and/or renewed energy. 90mins £63

Total Tranquility
As per the Top to Toe Treatment but with the added benefit and enjoyment of a Reiki treatment after your scalp and deep tissue back, neck and shoulder massage and before your Reflexology session with heated eye mask - to further relax and release any stress, anxiety and worries. Heavenly bliss! 120mins £80

NEW LIMITED EDITION TREATMENT
This is a limited edition treatment - only available to enjoy between 1st May and 31st August 2023 - and can be found and booked on my booking page. Can also be purchased as a gift card for someone else using the link below.
Summer Dreams
Relax on my heated couch and listen to gentle ocean sounds while transporting yourself to your favourite beach. Enjoy a facial cleanse and massage to refresh and brighten the skin, a scalp neck and shoulder massage to relax and release tension, and a foot Reflexology treatment to detoxify and balance the mind, body and spirit. 80mins £55

Or combine any two or more treatments from Reiki, Reflexology, Indian Head Massage, Deep Tissue/Swedish Back Massage and Facial. After booking please send me an email or SMS with your choice of treatments.

60 minutes £42 (Include up to 2 treatments)
75 minutes £51 (Include up to 2 treatments)
90 minutes £60 (Include up to 3 treatments)
120 minutes £77 (Include up to 3 treatments)

Optional: add £8 to include the use of ThermaBliss hot stones in your combination treatment.


Reflexology
Each treatment is tailored to your requirements and preferences using precision massage on the reflex points of the feet:

Completion of an online consultation (intake) form is required before your first visit. This will be emailed to you after booking.

55 minute treatment £41

45 minute targeted treatment (aimed at those looking to book weekly/fortnightly treatments for a specific issue such as fertility, IBS etc) £34
Reiki
Reiki energy is channelled throughout the entire body and its aura to aid the removal of energy blockages, dispel negativity and leave you feeling extremely relaxed, calm and energised.

55 minute treatment £41

Distance Reiki - enjoyed in the comfort of your own home while I send loving healing Reiki from my treatment room here. Perfect if you're feeling poorly, are too far away to visit or just prefer to enjoy some Reiki in the comfort of your own home.



NEW!! Angel Card via WhatsApp!
I'll take a few moments to connect with your energy, then choose a pack of Angel, Well-being or Native Spirit Cards and ask the cards to tell me something you need to know. I'll then send a picture of your card and it's meaning via WhatsApp for you to read. £5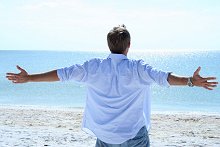 Indian Head Massage
40 minute treatment £32
50 minute treatment £39
ThermaBliss Body Massage
ThermaBliss stones, heated using natural minerals and water, offer a more sanitary and seamless treatment than traditional Hot Stones. With less time needed to swap stones, these clever ThermaBliss stones stay warm for up to 90 minutes.

ThermaBliss Indian Head Massage
- 50 minute treatment £46

ThermaBliss Swedish Back Massage
- 30 minute treatment £38

ThermaBliss Deep Tissue Massage
- 40 minute Back, Neck & Shoulder treatment £43
- 65 minute Full Body treatment £65
Body Massage
Relaxing Swedish Back Massage
30-minute back, neck and shoulder massage £30

Deep Tissue Massage
40-minute back, neck and shoulder massage £36
65-minute treatment also working on the arms and legs £58
Luxury Organic Facial
55 minutes of pure pampering and relaxation! £42



Rebecca Nichol, Reflexologist, Reiki Master/Teacher, Holistic and Wellbeing Practitioner
Bodicote, Banbury, Oxfordshire